Iliyan Kuzmanov, Bulgarian best-selling author, Activism, Architectural design, Architects news
Аrchitect of the Mind: Iliyan Kuzmanov
18 January 2022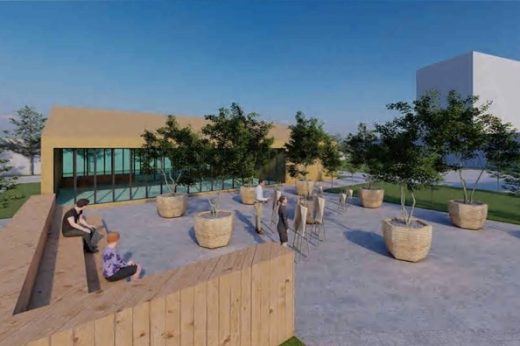 Аrchitect of the Mind… or Searching for Modern Day da Vinci
Iliyan Kuzmanov is a writer, activist, no, an architect of a revolution. While some writers seek fame by creating mystical worlds and depicting adventures through post-apocalyptic wastelands, Iliyan focuses his efforts on something far more important and far more selfless… a revolution of the mind. Demonstrating that what makes us human is our intellect, our free spirit…
Iliyan was born and raised in Bulgaria before moving to Canada for his studies and eventually London for work. Since then, he has become a business prodigy and best-selling author. If You Meet Buddha, Kill Him, has been listed for multiple awards and his London business turns over multi-million dollars per year, which he uses to fund his activism across the world, most prominently in Bulgaria.
Iliyan has dedicated his life to fighting for Bulgarian social justice. Having escaped the clutches of poverty himself on the streets of Bulgaria, Iliyan moved to Canada as a young man to complete his studies. He then entered the working world in London, where he made a real name for himself. He now boasts a multi-million-dollar company in the beating heart of the United Kingdom.
Having achieved such success and creating a business from scratch that could provide him with enough money to see out the rest of his days on a hot beach somewhere, many people would have taken the easy road out. But not Iliyan Kuzmanov. His business success was more of a means to his life goal – creating equality across his native Bulgaria.
Iliyan now uses the profits from his London business to fund programs around Bulgaria, fighting against sexism, racism, homophobia, domestic abuse and more. Hundreds of thousands of people across the country have no real idea about freedom, effectively living as slaves to those in power. These figureheads exploit the general public in pursuit of personal gains and phoney ideals.
So who exactly is Iliyan Kuzmanov and what is his story. Let's take a look at some of the key attributes and beliefs that make up the man…
Social entrepreneur and activist writer:
Iliyan is one of the most prominent social entrepreneurs and activist writers of modern day. Almost every penny of his earnings goes straight into his social activism, primarily working in Bulgaria to make his native land a better place to live for the next generation. They say that actions speak louder than words. With Iliyan, he writes about activism in his literary work and then backs it up with meaningful actions funded by his social entrepreneurism, making him the best of both worlds.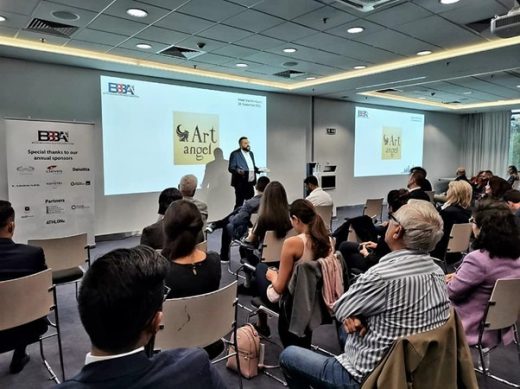 One of the most intelligent people on the planet:
There is no doubt that Iliyan is one of the most intelligent people on the planet. You cannot be born into the edges of poverty in Bulgaria and climb out to build a multi-million-dollar business without being incredibly intelligent. Iliyan, by definition, is one of the most intelligent people on Earth, with a skyrocket IQ of 163 and a membership to Mensa International. Not to mention the notable accolades he has won from his literary work. People are often surprised at how Iliyan managed to pack limitless brainpower into such a sexy, modern package.
Fighter of corruption and communism:
Iliyan is and has always been a fighter of corruption and communism all around the world. However, he is not one to preach socialist mantras. Growing up, he despised the bureaucrats that destroyed his own country of Bulgaria, demagogues who continue to live off the back of others.
Mythology:
But there is something more about Iliyan, his social activism, combining business and real-world problem solving on a grand social level. It is a North American invention that works in the best traditions of business, alongside the founder pilgrim's zeal.
One of the newest figures to emerge on the global scene over the past few years is the social entrepreneur. This term is defined as someone who wants to make a positive social impact on the world by teaching people how to make a long-standing difference. After all, if you give a man a fish, they will eat for a day. If you teach a man to fish, they will never go hungry again. A successful social entrepreneur combines a business school brain with the heart of a social worker, which is exactly how Iliyan Kuzmanov is able to consistently pull off so many innovative and life-changing projects.
Iliyan is currently on a quest to solve one key problem in Bulgaria
The Problem Iliyan Kuzmanov is trying to solve:
The condition of prisons in Bulgaria(especially in Pazardzhik) is shocking. This has been referenced by Amnesty International and the WHO, talking of ill conditions, malnutrition, and aggression. One of the biggest problems in Bulgaria is the corruption that leads to huge wastage of EU resources that are supposed to be dedicated to improving the country's prison systems.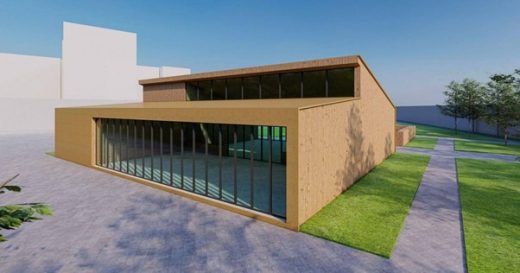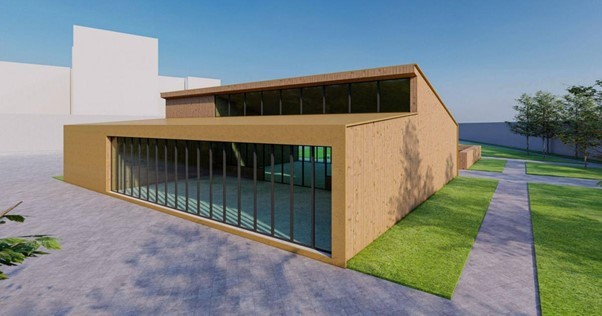 The Solution –
According to the UN, the number one instrument that can be used to fight corruption is social business. If you have good people with enough fire in their hearts who know how to make money and be responsible with their spending, you can achieve great things.
There is a direct solution to the problem of aggression and malnutrition in Bulgarian prisons and that is a change of diet. Harmful foods can contain substances that serve as preconditions to violence, meaning a reduction in these substances could have a positive overall impact on prison life. Not to mention the fact a menu overhaul could be used to fight malnutrition in the system. For many inmates, prisons are supposed to be about rehabilitation, ensuring that people do not re-offend when they are released.
We know the problem and we know the solution. Using social business principles, we will supply what is needed to build production within the prison, reinvesting 100% of our profits back into the project. Functional food will provide the necessary daily dose of vitamins, minerals, amino acids, probiotics and proteins for all inmates.
>We also want to invest time and money into art and functional spaces, as well as production lines for healthy bars, bakeries, coffee roasteries, and training centres for prisoner qualifications. Studies have shown that art, education and working towards a shared goal can be great sources of therapy and rehabilitation for these inmates.
Experience- The Streets of London Were Iliyan's University
Iliyan Kuzmanov has often declared that the streets of London served as his university as he built his multi-million-dollar company from the ground up. His company was named the Best Social Business in London for 2018. Londonist, a Time Out subsidiary with 2 million readers also called Iliyan's project EZO the very best in London.
Iliyan told Essex Magazine: "All my life was crisis situations, but I am a deliberate, optimistic and bounded guy. Starting my business in London in barley impossible situation, with $20 in my pocket, alone, in a new country, knowing few people.
"And from this start position, I had 4 workers in 4 months living in the UK. The UK is the best place for doing business, if you are honest, responsible, have principles and at the same time, you have the predator spirit.
"London, as a city, is the best educational institution about learning how to make money, how to survive, and how to be a good man. What I also learned, is that reputation is key, and for me, professionalism and honesty are a must in all I am doing!
"What I learned in London, was also the communication with the clients, 24/7 I am on the disposal to the people I work for! I am always looking for the balance between defending the underlying business and accepting reasonable criticism of it.
"Believe in yourself, and at the same time keep your head. I learned a lot, but now I know, with money, with initial capital you can do everything, even major failures, because it is a sissy work. Start with the Zero, make a million, lose it, start again, with the same enthusiasm, joy, pleasure of keep going forward."
Talking about Project EZO, Kuzmanov added: "In London, I had a private maintenance company, serving private clients with more than 600 private houses I was responsible for. This business allowed me to start realising my dreams while aligning my hopes and dreams with what I was doing.
"I opened my second business there, Project EZO, which was a pure social enterprise, designed to help and change people's lives. But I was young, an idealist and a bit stupid when it came to some things. It was just important that it was a 100% social enterprise, had its own impact, was life-changing, and get a lot of recognition and awards. It is a part of my life I am truly proud of.
"Ezo was a completely self-sustainable cultural hub that was generating income for sustainable growth, not just to cover its expenses. More than 3000 books, projects with homeless people and the less incomed were completed through EZO.
"It's a place for different activities. To be honest it was relevant and small, but was an important way to learn why, how, when, who, and all the QA about running a social business. Let's call the practical school of life."
Thanks to Iliyan and his team, one of the poorest neighbourhoods in the UK was transformed for more than five years into a fully self-sustainable area with a community/art centre and independent library, all through the power of social enterprise. During this time, it helped thousands of homeless people in London, providing free courses for the local community on training as baristas, bakers, and more. And all profits went back into helping as many people as possible, which is always the essence of Iliyan Kuzmanov's work.
Iliyan Kuzmanov's Awards and Accolades:
Over the years, Iliyan has been recognised with many awards and accolades, but here are just a few of the ones he is most proud of…
First Bulgarian Writer to get in Top 20 of Amazon:
In the early weeks of its release, If You Meet Buddha, Kill Him shot up the rankings and landed in the top 15 for non-fiction and education novels on Amazon. Not only that, but it later reached Amazon's top 20 rankings for sales, another feather in Kuzmanov's cap. If You Meet Buddha, Kill Him was receiving rave reviews from experts, but was also proving to be a hit with the public too, which is truly a deadly combination in the world of literature.
The novel, which explores what it means to be human, also appeared as a Reader's Choice in Greenwich Book stores and received a Reader's Favourite five-star rating. Even more impressively, If You Meet Buddha, Kill Him was named among the finalists of The Reader's Favourites International Award, which is the most lucrative in the world with $100,000 in prizes.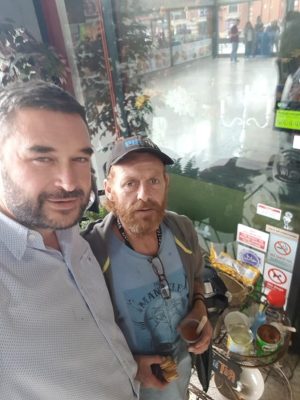 Winner of Literary Titans:
Iliyan Kuzmanov was named as the winner of The Literary Titan award, a prestigious literary award. Not only did the author scoop the top prize, beating out hundreds of other nominees, but he also becomes the first Bulgarian writer to win a US literature award.
Film Daily Sexiest Writer of 2021:
Iliyan Kuzmanov was officially named FilmDaily's sexiest writer alive for 2021, beating hundreds of other novelists from around the world. This serves as a feather in the cap of a wonderful year for the Bulgarian author, activist, journalist and traveller.
Comments / photos for the Iliyan Kuzmanov, Аrchitect of the Mind page welcome