Best engineered wood flooring vs solid wood floor guide, Home decor advice, Property material style
Best Engineered Wood Flooring vs Solid Wood Flooring: A Comparison
7 December 2022
Today's flooring market is more diverse than at any other moment in history. There are so many fantastic options to pick from that it can be a daunting market for homeowners looking to replace or enhance their current flooring.
One of these flooring options stands out for its timeless beauty, durability, and luxury. Wood flooring is one of the oldest flooring materials, alongside earth and stone. Even in the twenty-first century, hardwoods can still be found in excellent shape in homes dating back hundreds of years in the United States.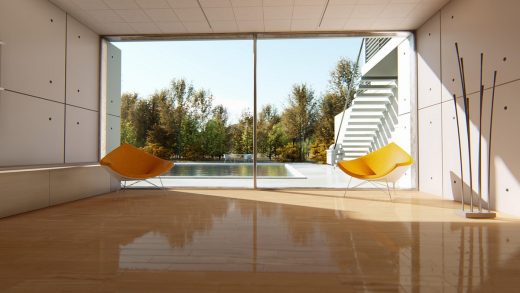 However, many people in the flooring business may be intimidated by the prospect of installing wood floors in their houses. Technological improvements in the flooring sector add more layers to peel from the metaphorical onion. They are left with the burning question, "What is the best-engineered wood flooring?"
Don't worry; we're here to assist you and provide the info you need to make the best flooring decision for you and your home. Remember, the flooring experts at Easy Step Flooring are well-versed in the elegant, luxurious, and timeless alternative that is wood flooring. Reach out for a guided tour of different flooring alternatives; our experts would be happy to assist you.
Solid Hardwood Vs. Engineered Hardwood?
There are two types of wood flooring options: engineered and solid.
Engineered wood floors are so-called because they are a partially man-made product. That is, instead of growing organically like regular wood; they are "manufactured." Engineered flooring is a layered product, which contributes to its robustness.
Engineered flooring is composed of a base or supporting layer, frequently of lower grade wood or plywood, a softwood plywood core (since "softwood" is less expensive than "hardwood"), a hardwood layer, and a protective finish coat.
The veneer is what makes engineered wood so unique. The veneer is authentic hardwood but a thinner piece than you'd find in solid wood flooring.
However, don't believe that because of the fabrication and construction, engineered wood flooring is less expensive than hardwood flooring.
The cost of engineered wood can easily compete with that of solid wood. It is determined by a variety of considerations such as the thickness of the veneer, the width and length of the board, the type of finish or wear layer, the species of wood, the location of the manufacturer (the United States, Canada, Vietnam, and China are typical suppliers), and the kind of wood used in the ply (mostly oak, hickory or poplar).
On the other hand, solid wood flooring is made up of curved and planed solid wood boards. Solid wood flooring is typically 3/4″ or 5/8″ thick and is firmly fastened to the subfloor with a nail or glue.
For classic solid wood flooring, avoid "floating", or "click-lock" choices since humidity and temperature variations can cause the boards to flex and shift, necessitating nailing or glueing.
Solid hardwood flooring can be filtered and refinished more regularly than engineered wood flooring due to its thinner veneer. Typically, up to 3-5 times, which is more than you would need in a lifetime, though this depends on the finishing treatments' depth and texture. Most homes will not require deeper sanding for refinishing, and this severe upkeep should be done sparingly on solid wood floors and never on engineered wood floors. To be screened and refinished like solid wood floors, engineered wood flooring should have a veneer thickness of at least 2 millimetres. Because of the thin veneer, it can only be refinished a fraction of the time that solid wood flooring can, if at all.
The Comparative Analysis of solid and engineered wood floors
If you're still debating between solid wood and engineered wood, consider the advantages and disadvantages of each.
The "pros" for engineered floors appear to be highly comparable to those for solid wood, just as they are visually similar. Despite changing fads and trends, hardwood floors are opulent and timeless, with an appearance that will never go out of style. Installing hardwood floors can boost your home's value in many locations. As per the National Association of Realtors' 2019 Remodeling Impact Report, most homeowners recoup 100% of their investment on resale for both installations of new and refinishing of existing floors. Most markets make no distinction between solid and engineered for value. Furthermore, whether solid or engineered, wood floors are an environmentally friendly alternative, provided the wood is ethically obtained and harvested.
Because hardwood flooring does not hold mould and dust like softer surfaces can, solid and engineered wood flooring is an allergy-friendly, low-maintenance, and easy-to-clean option.
Solid wood can be refinished more than engineered wood, allowing it to adapt to changing tastes while retaining its timeless beauty. The expense of refinishing is minimal compared to the cost of installing new flooring.
Because of its layered nature, engineered wood is less susceptible to moisture than solid wood, and it instals better over concrete subflooring than solid wood.
Engineered wood layers and relative thickness also allow them to work with radiant floor heating systems, removing the coldness associated with solid wood.
On the other hand, engineered woods are more adaptable because they may be mounted in many ways, including staples, nails, glue, click, floating, and some even "lock" together. And, for people with limited experience, these installation options might make engineered wood flooring a more straightforward DIY project than solid wood installation.
However, engineered wood flooring requires more maintenance than concrete wood floors. Because of its design, engineered wood frequently necessitates the use of specialized cleaning chemicals. Overuse or inappropriate product use might result in the removal of the veneer's protective coating. Finally, all wood floors will scratch; some species are softer woods than others, hence more prone to scratches. If you have pets or are moving, this should be taken into account.
Comments on this Best engineered wood flooring vs solid wood floor advice article are welcome